---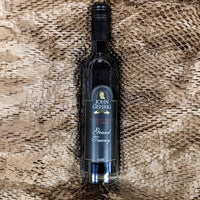 John Gehrig a fourth-generation winemaker, established the vineyard & winery on the banks of the King River, Oxley in 1976.  John's son Ross has taken on the challenge of guiding the next winemaking generation of Gehrig's to craft fine wines. Ross is obsessed with producing the best grapes to produce wines of distinction that will pay homage to this iconic Northeast Victorian winery.

A rich luscious tawny style made from 10 year old base wines aged in sherry hogsheads. Rich flavours complimenting the complex aroma of raisins, nuts and fruit cake.
Enjoy with your favourite cheese, coffee and best friends.
18.0% alc/vol
7.1 standard drinks/bottle