---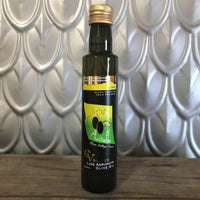 EV Olives is located just around the corner at Markwood, north east Victoria. They source their olives from 35 groves across the Alpine Valleys and extract the oil with minimum intervention.
Lime Agrumato Olive Oil is made by crushing fresh limes with olives at the time of pressing for a unique and distinct flavour. 
TASTING NOTES // Has a real zest from the citrus oil and a long rich flavour.
PERFECT PAIRING // Use for a zing in your vinaigrette or that acidity on your stir fried veggies.
SIZES // Available in 250ml & 500ml bottles